Admission Review for A-levels and IB Students
International students enrolled in the International Baccalaureate Diploma Programme (IBDP) or A-levels curriculum have the opportunity to fulfill proof of English and Math ability requirements with qualifying predicted scores.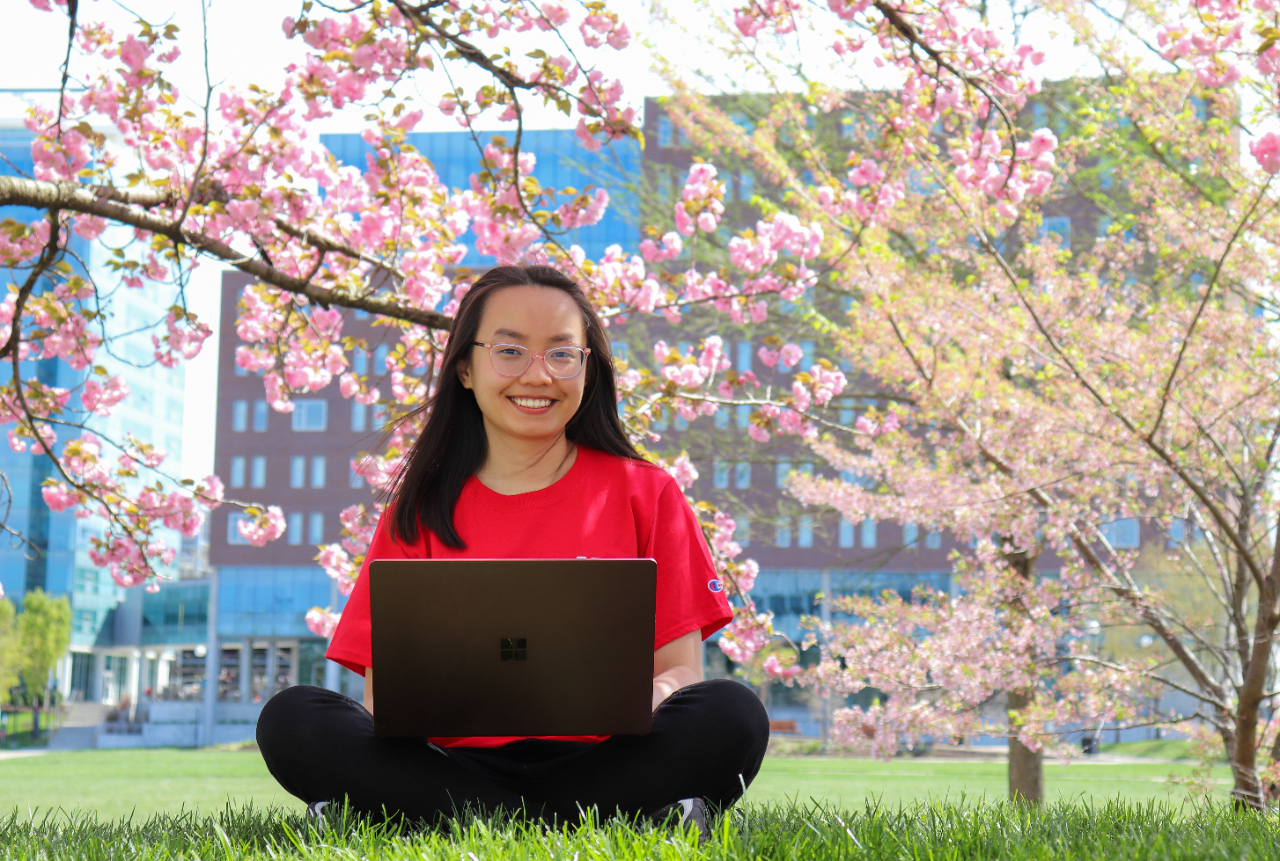 UC also offers the opportunity to enter with advanced level test-credit for IB, AS & A-levels. This credit is awarded similarly to AP and CLEP as "test credits". Please refer to UC's credit evaluation center for more information on how this credit is awarded.

A-levels must submit:
Most recent 4 years of coursework equivalent to U.S. Grades 9, 10, 11, 12 (for example: IGCSE/GCSE & AS/A-level results)
If you are still enrolled, include AS/A-level predicted scores
Most recent 4 years of coursework, equivalent to U.S. Grades 9, 10, 11, 12 (For example: 2 years of lower secondary + IBDP Year One and Two)
If you are still enrolled, include IBDP predicted scores 
Please note that an SAT or ACT score is still required for:
Students applying to programs in the College of Nursing or College of Medicine
Students who wish to be reviewed for the highest tier of scholarship
What else makes an application complete?
Your admission file will not be complete until we have also received the remaining documents:
Completed Common Application
Required essay(s) and activities list (optional: CV/Resume)
Recommendation letter(s)
$100 application fee
Am I guaranteed admission with IBDP scores?
Not necessarily. Your predicted IB scores will be used in place of other test scores during application review, however admission to the University of Cincinnati is decided on a holistic basis. This means we will take every part of your application into consideration when making a decision, and your predicted scores will be utilized in this process.
Final official IB or A level results are required upon completion.
IB results should be reported electronically from the International Baccalaureate Organisation (IBO) to the University of Cincinnati
Before the release of results in mid-July, candidates should approach their school's Diploma Programme (DP) or Career-related Programme (CP) coordinator to submit a request to the IB on their behalf
For detailed instructions, please refer to https://www.ibo.org/

Select "Programmes"
Select "Diploma Programme"
Select "Requesting Transcripts and certificates
UC receives IB results "electronically"
Please include your 9-digit UC application ID (if applicable)
Cambridge International Exams (CIE):
Email official final examination results to international.admissions@uc.edu

UC will verify your results online through CIEDirect.org portal

Results documents should include:

Candidate's full name as reported for exams
Candidate's date of birth
Centre Number
Candidate Number
Series (Month Year)
Pearson/Edexcel (outside of the UK):
AQA, OCR, Edexcel (London Examinations), WJEC, and CCEA:
Official results should be reported from the Examination Board to the University of Cincinnati, either electronically to international.admissions@uc.edu or sent by mail to:
University of Cincinnati
International Admissions
2618 McMicken Circle
PO Box 210123
Cincinnati, OH 45221-0091
USA
During the fall 2021 semester, electronic receipt is preferred.
We also encourage students and counselors to refer to our COVID-19 FAQs for Credit Evaluation page for any questions and concerns regarding credit evaluation awards from the 2019-2020 school year.