Students applying to the University of Cincinnati (UC) have the option of submitting unofficial high school transcripts.
Transcripts must be uploaded to a student's applicant status portal. We are unable to accept emailed transcripts from either a student or their school counselor. Students can access the portal by visiting admissions.uc.edu/status after they have submitted their application.
Please note that students are required to provide an official, final high school transcript. Failure to do so will result in the withholding of student aid and the inability to register for courses. 
What is an unofficial transcript?
An "unofficial transcript" is a copy of a student's official transcript that school counselors keep on file. This copy may be in PDF format or paper. You may upload a PDF version of this document or a scanned version of a paper copy to fulfill this application requirement in your applicant status portal.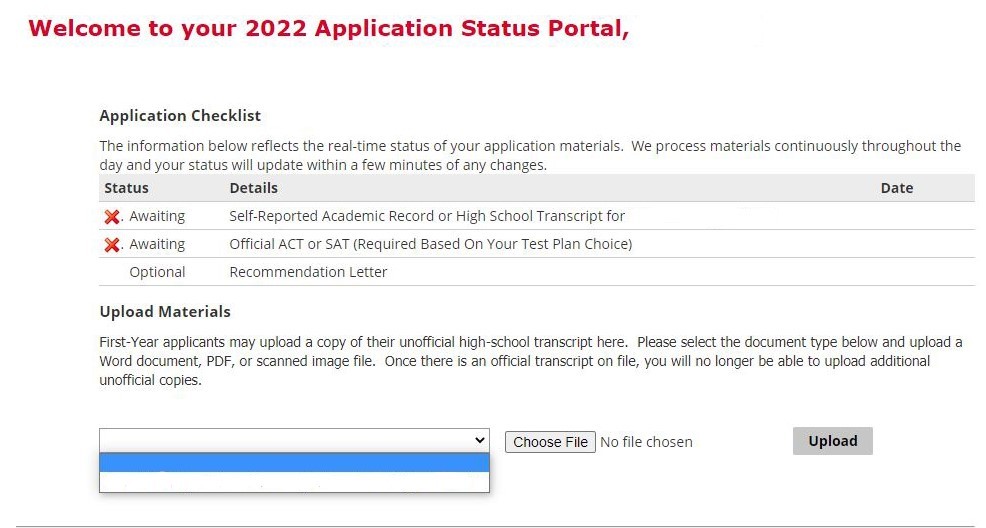 Pictures of your transcript, hand-written accounts of your academic record, Word documents, and other similar versions will not be accepted. Emailed transcripts from students or counselors will also not be accepted. 
Please be sure that your unofficial transcript is complete and legible before uploading. Incomplete or unreadable transcripts may result in delays in application processing and decisions.