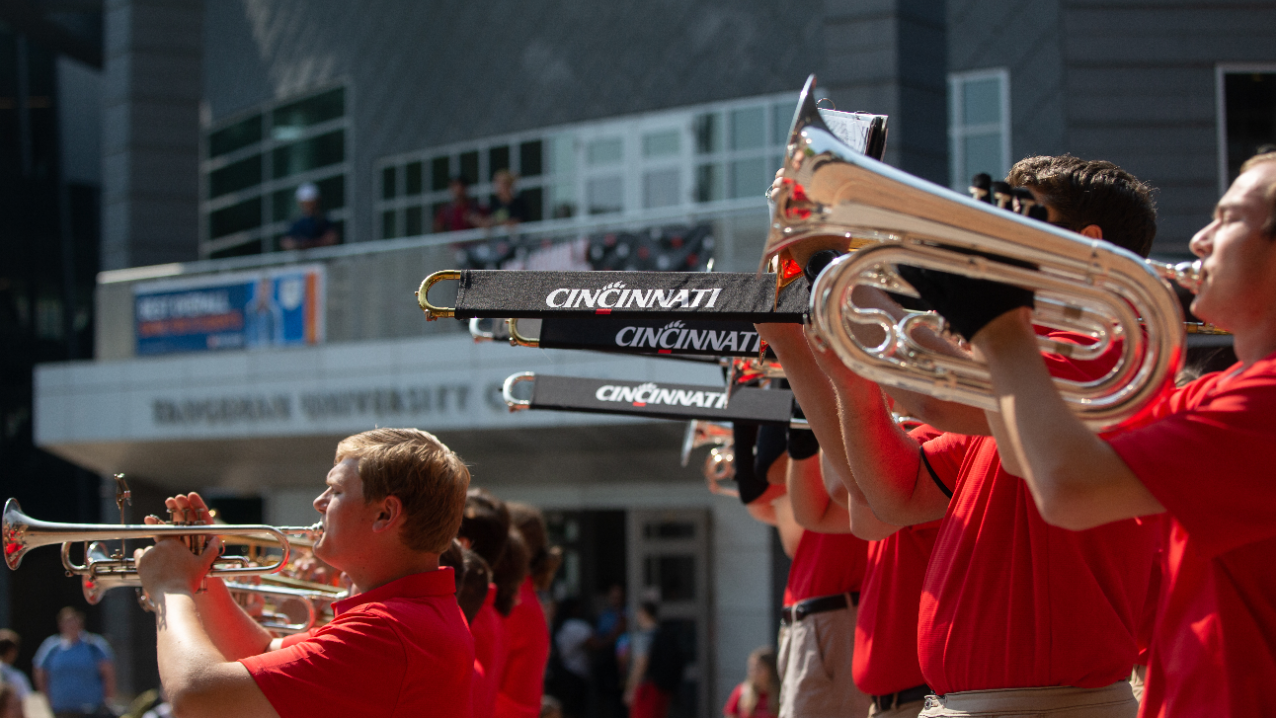 Congratulations on your admission to the University of Cincinnati! Use this page as a resource as you complete the appropriate next steps to prepare for your first semester on Cincinnati's campus. 
If you were recently admitted as a first-year student for the fall 2022 semester, congratulations! Check out your next steps or register for an admitted student event. 
The Office of Admissions offers you the opportunity to visit UC's world-renowned campus both in person and virtually! Please access our visit page and take an online tour of campus, register for in-person campus tours and live information sessions, view stunning images of campus and the city, and more.
As you prepare for your first semester, learn more about when and how you will be granted access to student accounts such as the Bearcat Portal and your University of Cincinnati student email.
Show your Bearcat Pride with these free downloadable swag images and cutouts.