Visit University of Cincinnati
Want to learn about Life as a Bearcat? During Cincinnati Open House, you will be able to create your own adventure by picking up to four academic colleges to explore. Anything from neurobiology to viola, pre-law to interior design, you're almost certain to find a major or area of study that interests you. Ready for more? Explore all Cincinnati has to offer during our information fair and special interest sessions. Learn about our over 500 student organizations, study abroad opportunities, and so much more! While you are on campus don't forget to view a residence hall and take a tour of campus! 
Being on campus is the best way to see why Cincinnati has been named among the world's most beautiful campuses. From breathtaking signature architecture to pedestrian-friendly gathering spots, our award-winning home is designed to inspire. We can't wait to introduce you to campus, and to life as Bearcat! Register for all upcoming Cincinnati events in one, easy location! Upcoming events include: 
Cincinnati Open House

Bearcats Boot Camp (Common Application Support) 
Academic College Specific Interest Sessions 
Admissions Preview, Tour, and College Close-Up 
There's nothing like being here to see why Cincinnati has been named among the world's most beautiful campuses. From breathtaking signature architecture to pedestrian-friendly gathering spots, our award-winning home is designed to inspire. We can't wait to show you around! An admissions preview, tour, and college close-up will include: 
A 30 minute admissions overview including application instructions
A 1 hour walking tour of campus guided by a current Cincinnati student
An optional academic interest session with your college of choice 
Admissions Preview, Tour, and College Close-Up sessions are offered Monday through Friday at 9:00 am and 11:00 am. 1:00 pm sessions are offered on Mondays and Fridays. 
Pre-registration is required. We will not be able to accommodate walk-in visitors and guests. 
Explore the University of Cincinnati from the comfort of your own home! Nothing beats an in-person tour of our beautiful campus, but our immersive visit experience is the next best thing! 
Join representatives from the Office of Admissions for a Virtual Campus Visit or register for a College Close-Up to hear from the academic college that interests you most. Don't forget to check out our virtual 360-degree tour of campus! 
Visit UC Blue Ash or UC Clermont
The University of Cincinnati has two regional campuses, UC Blue Ash College and UC Clermont College. 
UC Blue Ash College (UCBA) is our most diverse community, home to over 4,200 UC students and a park-like campus. You'll find your place to thrive with smaller class sizes and over 50 degrees and certificates—including exceptional dental hygiene and veterinary technology programs. If you want the experience of living Uptown, don't stress. Just take one of our free shuttles.
UC Clermont College (UCC) is our smallest campus, boasting just over 3,000 UC students who learn and grow in a serene, wooded setting in rural Clermont County. With over 50 unique programs of study—including the Aviation Technology Professional Pilot Program, the only Aviation degree in Greater Cincinnati—UC Clermont offers all the benefits of a UC education, tailored to you. 
Bring your group to campus and experience the University of Cincinnati! Learn more about our group visit opportunities and register for a visit on our group visit web page. 
Throughout the year, representatives from the Undergraduate Office of Admissions travel to various high schools and college fairs throughout the country and the world. Find out when we will be coming to you and learn more about the opportunities available at Cincinnati. 

Estamos contentos de poder darle un bienvenid@ a nuestro lindo campus. Tenemos más información sobre visitas al campus y la Universidad de Cincinnati en español aquí. 
Si le interesa una visita al campus en español, contacte a Noah Moore con los detalles abajo:
Noah Moore, Coordinador de Comunicaciones de Admisiones de Pregrado
University Pavilion, Piso 3
Correo electrónico: noah.moore@uc.edu
Teléfono: (513) 556-9190
Experience UC like you've never seen it before. The Bearcats took center stage in Season 3 of The College Tour, a Prime Video series highlighting colleges and universities around the world. In this episode, UC students and alumni give an inside look at the places, faces, and features that make the University of Cincinnati special.
The University
| Beautiful. Urban. Distinct.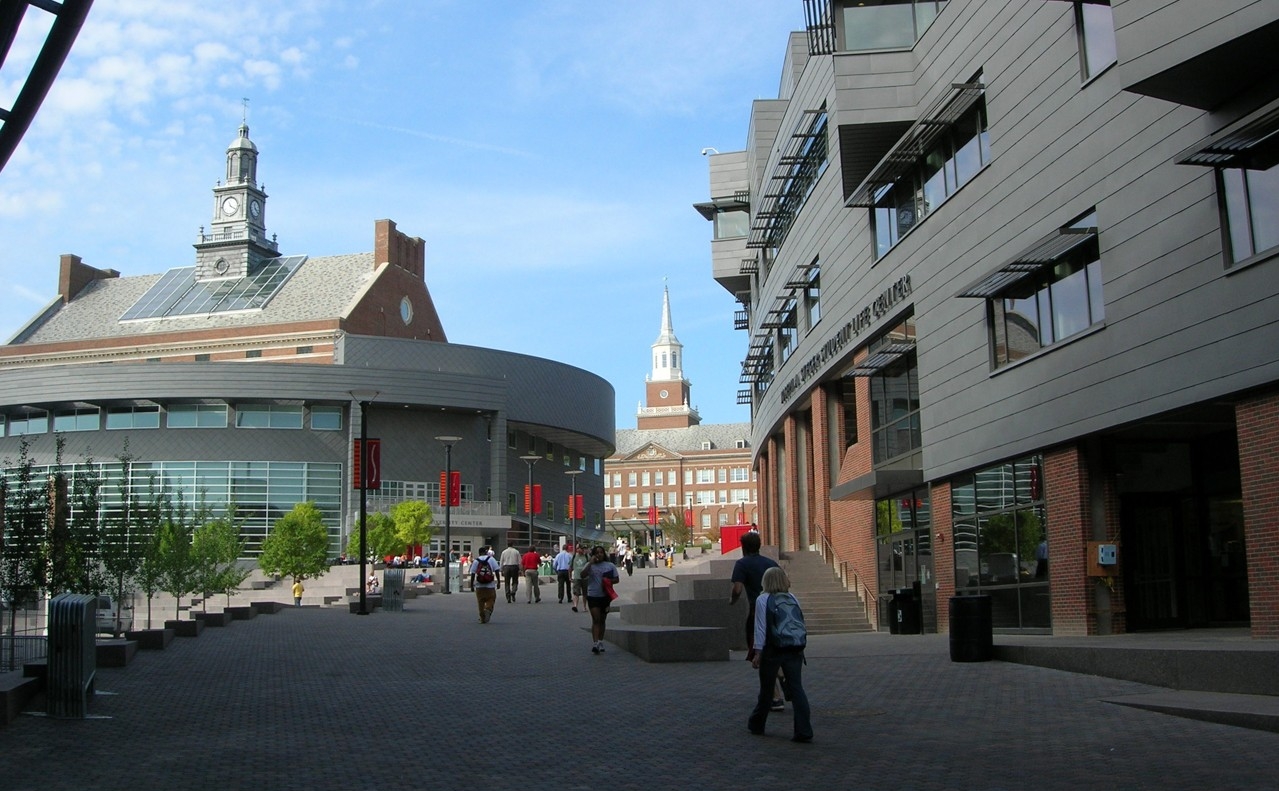 We think our campus is inspiring, but don't just take our word for it! Continually recognized as one of the Most Beautiful College Campuses (Forbes), Cincinnati is an urban campus with green space to spare. We think you'll agree with the New York Times that the University of Cincinnati has the "most ambitious campus-­design program in the country."
The true beauty of the campus extends beyond the built environment to our diverse academic settings, cutting edge laboratories, open green spaces, and winding pathways, all of which have been designed to both arouse intellectual curiosity and prompt a healthy social culture. People thrive on our campus because it is a place where they can learn, problem solve, collaborate with one another, or simply have meaningful and memorable college experiences.
The City
| Big-city adventure, small-town charm.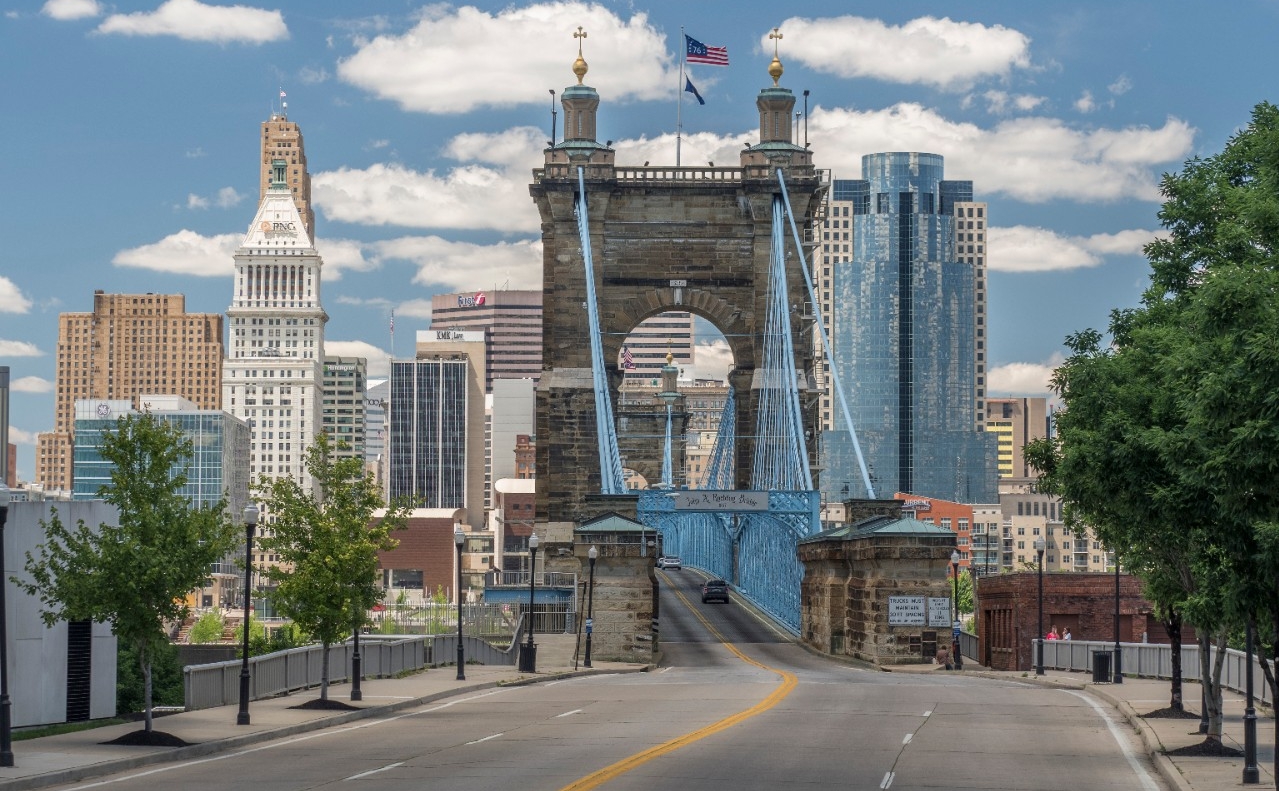 In the city of Cincinnati, you'll never be bored! Whether you are looking for professional opportunities, creative inspiration, or simply a great place to make memories with friends, you are in for something special in Cincinnati. It is a city in the midst of an exciting urban revival and a place known for its love of the arts, passion for sports, and its seriously impressive local food.
As the center of culture and commerce for a region of more than two million people, the Queen City is an important hub of the Midwest. It's our source for professional opportunities, celebration, and culture. Our backyard is home to nine Fortune 500 companies and lays claim to one of the most vibrant startup ecosystems in the nation. Inhabitants of Cincinnati experience big-city amenities while enjoying a small-town friendliness and collaborative feel that is characteristic of the Midwest.
The Students
| Making an impact.
The typical University of Cincinnati student is, in fact, not typical at all. That is what makes each and every student on campus so special. Our students push boundaries, challenge ideas, and make a way for themselves on campus and beyond.
The University of Cincinnati is made up of a large and diverse community where tens of thousands of students, faculty, and staff come together each day to learn and live with one another. We have more than 44,000 undergraduate and graduate students across multiple campuses and our faculty and staff here empower them to challenge and change the world.
The Experience
| Greatness lies beyond the classroom.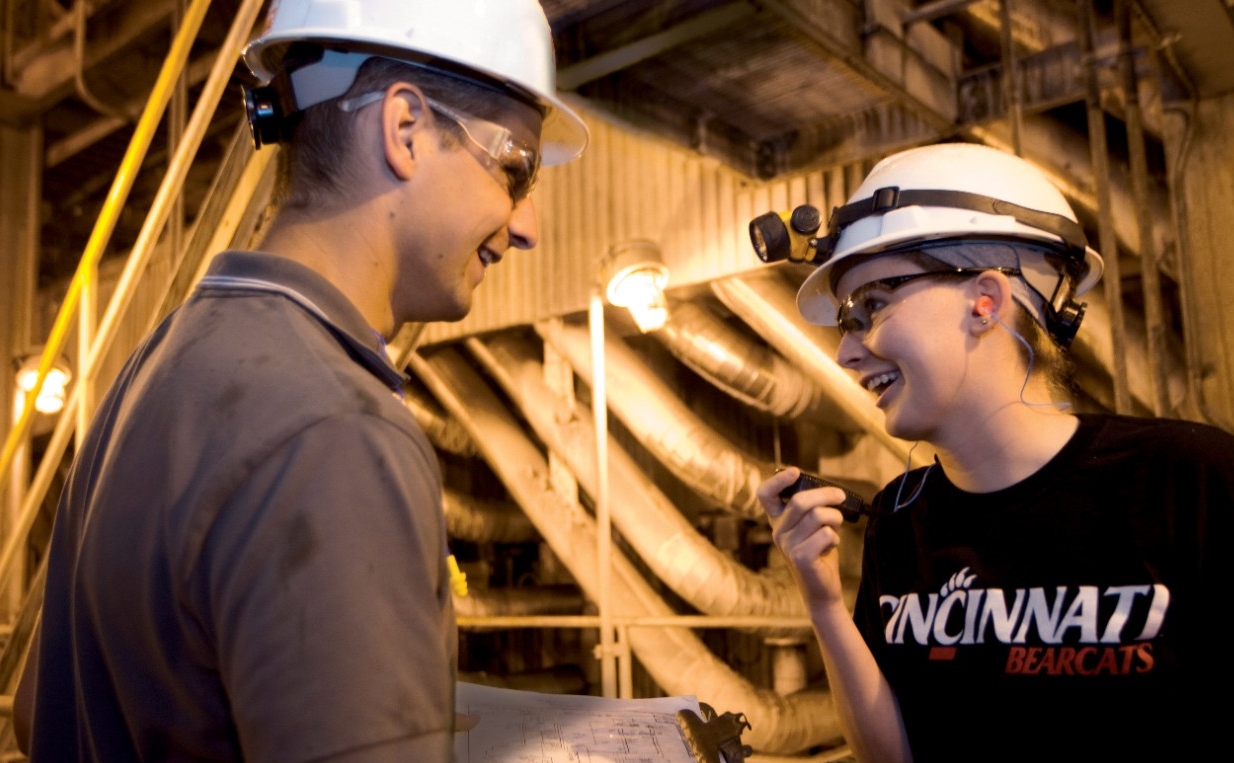 Experiencing Cincinnati means more than simply sitting in a classroom. This may be where you start, but the experience you have at the University of Cincinnati will propel you forward to whatever future you can imagine for yourself. Experiential learning drives us here at Cincinnati. From co-ops nearby to service learning overseas, we learn by doing and our students and faculty bring that real-world knowledge back onto campus where it informs our classrooms. It is part of our culture here and that experience is one our students keep with them and build upon forever.
To begin your own Cincinnati Experience, apply today and join our Bearcat Community!
Loading
No programs to show. Try Broadening Your Search
{{(programs | collegeFilter:colleges | degreesFilter:degrees | interestAreasFilter:interestAreas | locationsFilter:locations | searchString:keyword).length}} Programs Found
Program Award:

{{program.Degree}}

College:

{{program.College}}

Location:

{{program.data.BaseInfo.Location}}

Full-time program duration:

{{program.data.BaseInfo.Duration}} {{program.data.BaseInfo.DurationUnit}}
{{program.SubPlanDescription}}
{{cmpProgram.PlanDescription}}
{{cmpProgram.Degree}}
Full-time program Duration

{{cmpProgram.data.BaseInfo.Duration}} {{cmpProgram.data.BaseInfo.DurationUnit}}

What you'll learn

Location

{{cmpProgram.Campus}}