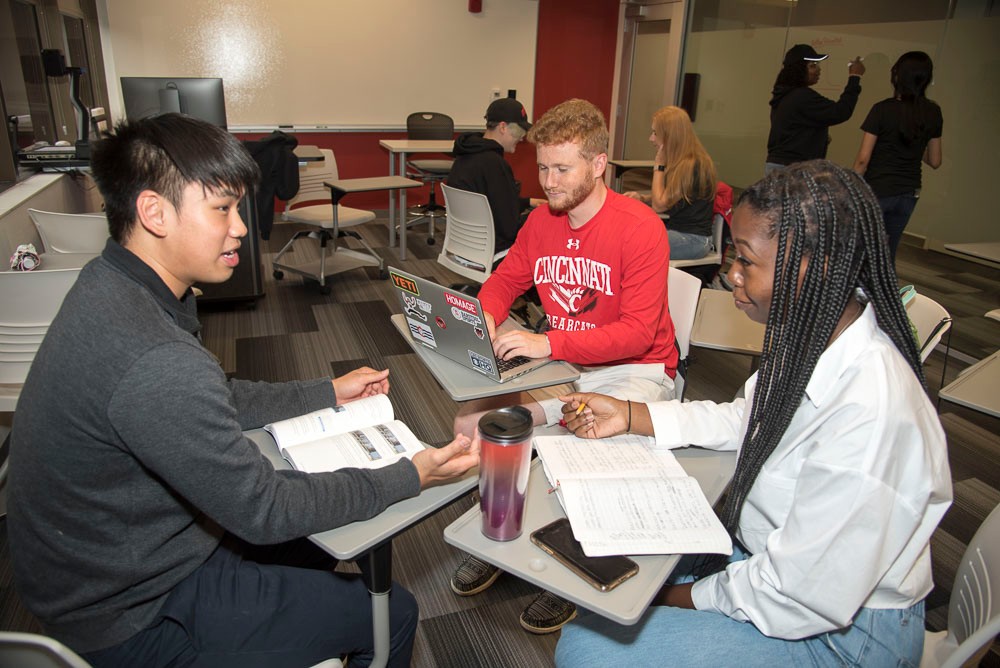 Every student's path to a degree is unique. The University of Cincinnati stives to meet students where they are – providing paths to pursue advanced degrees, a foundation for specialty industries, increased earning potential and elevated job placement. UC's two regional campuses, UC Blue Ash College and UC Clermont College, each offer more than 50 academic programs and provide students with a world-class UC education that will prepare them for whatever is next. Additionally, both campuses have rolling admission policies that allow students to enroll during any academic semester – fall, spring or summer. 
UC Blue Ash and UC Clermont offer all the benefits of being a Bearcat with the added advantages of small class sizes, a personalized approach, free academic resources, convenient locations, and low tuition!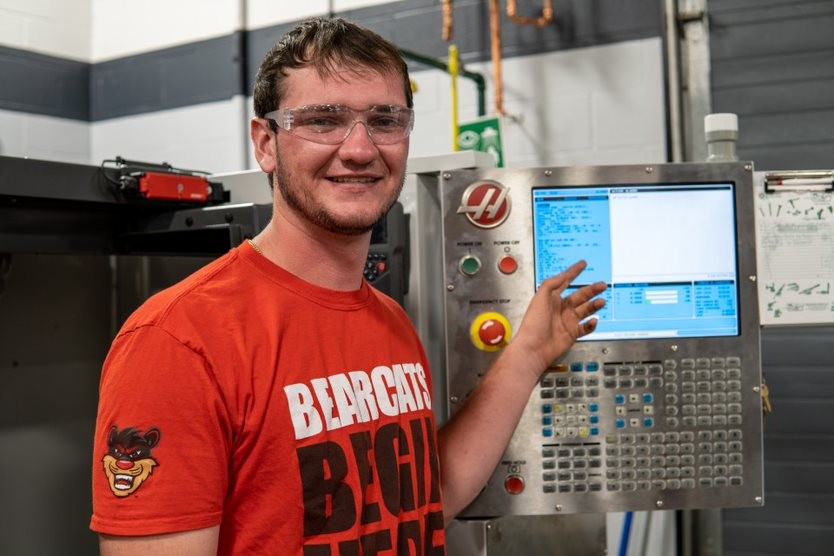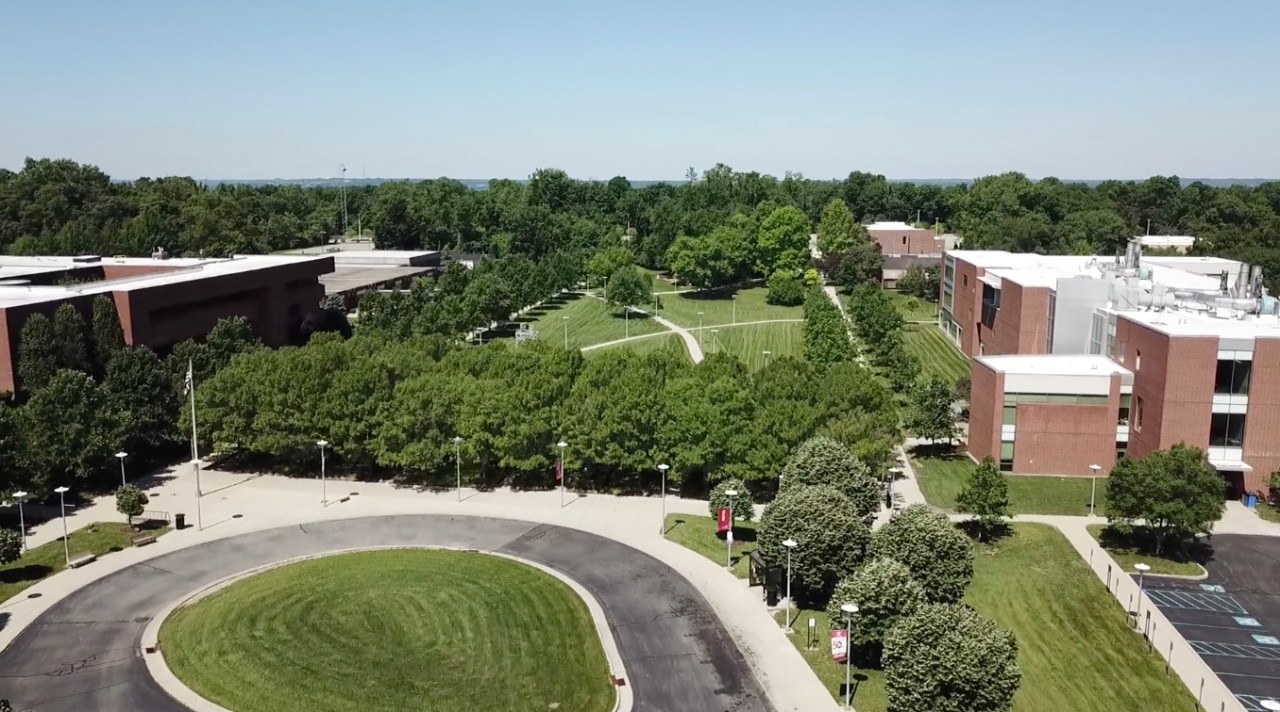 UC Blue Ash College is our most diverse community, home to over 4,000 UC students and a park-like campus. You'll find your place to thrive with smaller class sizes and over 50 degrees and certificates—including exceptional dental hygiene and veterinary technology programs. If you want the experience of living Uptown, don't stress. Just take one of our free shuttles. And with an Honors Program for high-achieving students and a campus-wide commitment to personal attention, you'll never miss out on a single thing UC has to offer.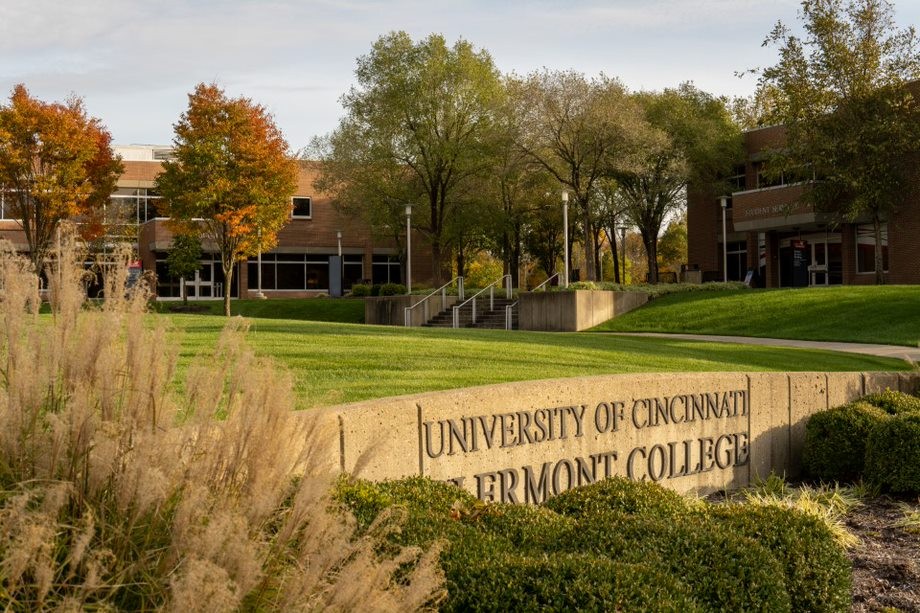 UC Clermont College is our smallest campus, boasting just over 3,000 UC students who learn and grow in a serene, wooded setting in rural Clermont County. With over 50 unique programs of study—including the Aviation Technology Professional Pilot Program, the only Aviation degree in Greater Cincinnati—UC Clermont offers all the benefits of a UC education, tailored to you. And with seven USCCA athletic teams competing in men's and women's basketball, men's and women's soccer, women's softball, men's baseball, and women's volleyball, you'll always have a reason  to cheer for your community.
Bachelor's Degree Programs
Career-oriented Associate Degree Programs
Non-degree Programs
One-year Certificates
Online Programs
Transition-oriented Associate Degree Programs (prepare you to transition to Uptown Campus or another four-year institution to complete your bachelor's degree)


Every student's path to a degree is unique. Each campus within the University of Cincinnati system offers students a world-class education and the support they need to determine the best educational path to meet their goals.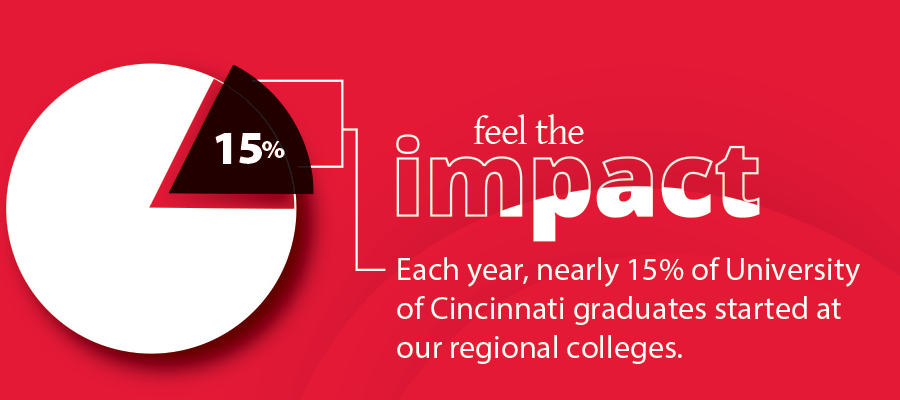 Every campus offers the same UC degree (that'll open doors) and the same rigorous academics (that'll prepare you for everything). UCBA and UCC offer many of their own four-year bachelor's degrees and a wide range of associate degrees that can prepare you for a career in as little as two years or prepare you to transition seamlessly to continue your studies at our uptown campus. Whatever your perfect path, we have it—and we'll help you find it.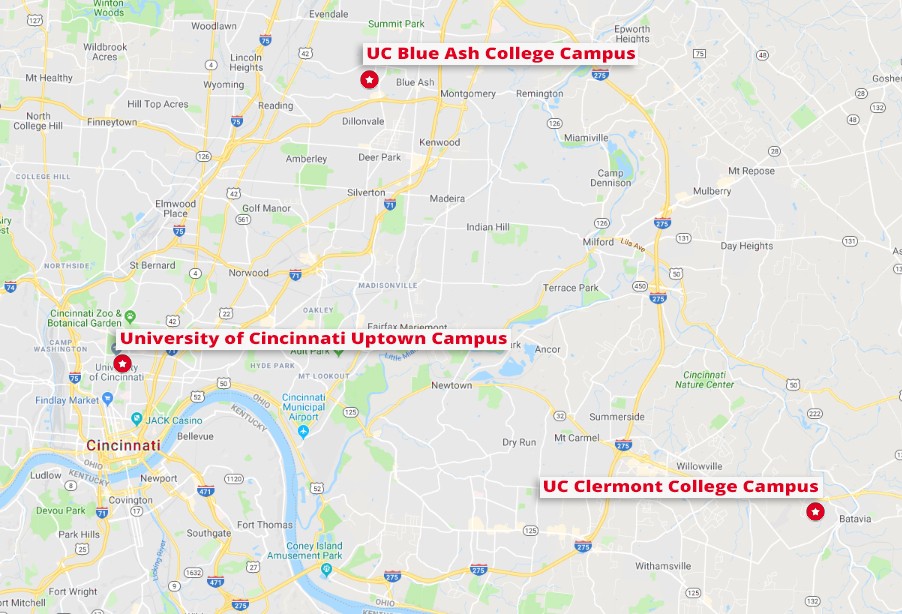 If you originally confirmed your admission to UC's Uptown Campus but are now considering a regional campus option, here's what you'll need to do!
Talk with your admissions counselor or academic advisor. In many cases, the move to a regional campus for confirmed Uptown students is pretty easy but we want to make sure you've considered factors such as the competitiveness of your admitted program.
Once you've determined this is the best path to take, contact UC Blue Ash, UC Clermont, or Uptown Campus Admissions to officially move your application.
After this change form is processed, you'll work with an academic advisor at your new college (UC Blue Ash or UC Clermont) to put together a new schedule of courses that are offered by the new college.
A college education is one of the best investments you can make and we want to help you understand how to make your education as cost-effective as possible. Financial assistance, scholarships, and other ways to offset costs (i.e. co-op earnings) should be considered when deciding where to attend. Learn more about tuition and aid available at UC. >>
Students who were originally enrolled in an Uptown Campus program and who have taken the steps necessary to move to either UC Blue Ash or UC Clermont will see a change in their tuition only after they've enrolled in new courses at the regional college of their choice. Here are some important things to note about tuition and fees for regional campus students:
After a student changes their academic program to one offered by a regional UC college, the Student Life fee will be removed from their tuition bill. However, they will no longer have access to the Campus Rec Center on Uptown Campus without paying a fee.
First-year students at UC Blue Ash are required to take all their classes at UC Blue Ash until they have earned over 24 college credits at UC. These credits must be earned after high school graduation (CCP and AP credits are not part of this total).
UC Clermont students are permitted to take up to 6 credit hours of course work each semester at UC's Uptown Campus and still be billed at the UC Clermont tuition rate. The student must be enrolled as a full-time student to take advantage of this policy. If they register for more than 6 credit hours at UC Uptown, their bill will have additional charges per credit hour for each additional hour enrolled at UC Uptown. These additional credit hours will be billed at the UC Uptown rate.
Apply at admissions.uc.edu/apply
Select the campus you want to apply to: UC Blue Ash, UC Clermont
Select up to two major options on the Cincinnati application
Submit your high school transcript to Cincinnati (unofficial or official transcripts are accepted for the application review process
Further action is required to make this image accessible
One of the below criteria must be satisfied:
Add image alt tag

OR

Mark image as decorative
The image will not display on the live site until the issue above is resolved.
Further action is required to make this image accessible
One of the below criteria must be satisfied:
Add image alt tag

OR

Mark image as decorative
The image will not display on the live site until the issue above is resolved.