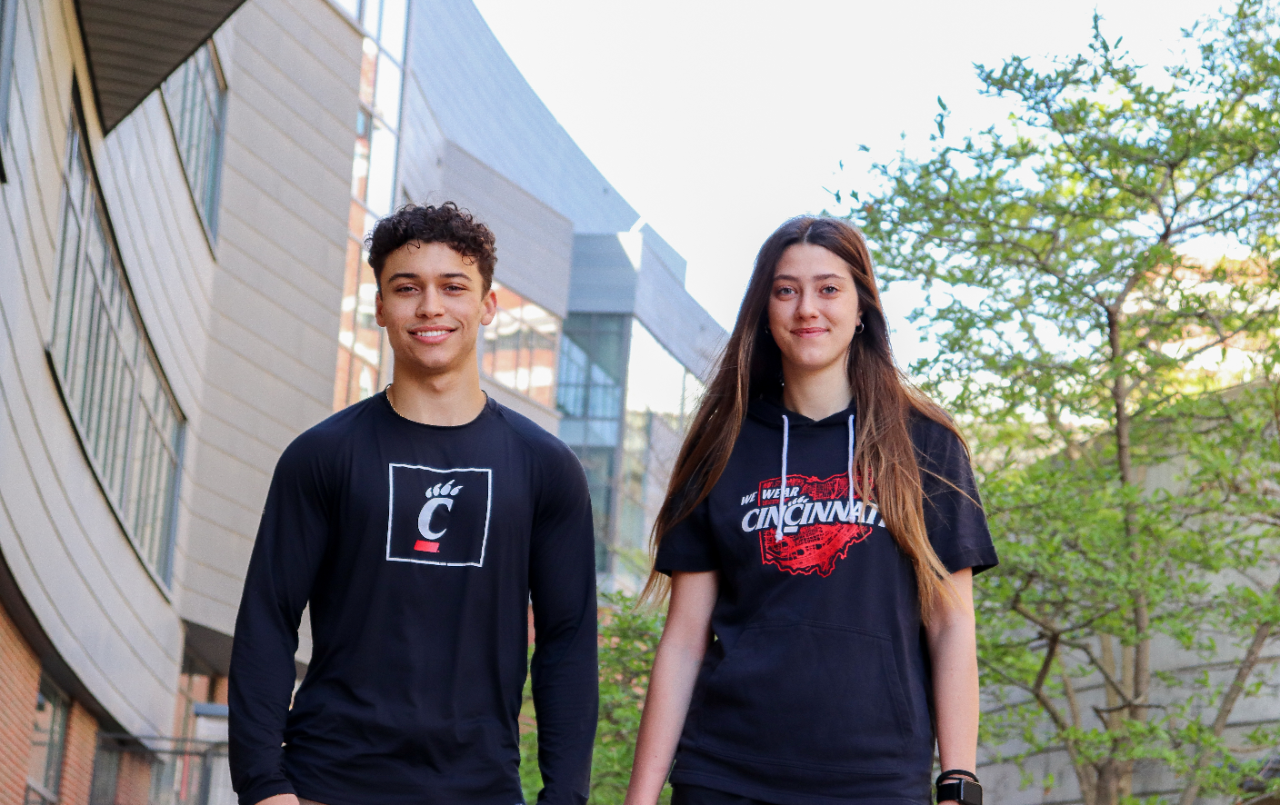 Hey future Bearcats! This page will be your go-to spot for everything you'll need to successfully apply to the University of Cincinnati.
It's important to know all of the pieces of your UC application and our timeline for admission. Explore some of the links below to learn more about how to successfully apply to become a part of the Bearcat Family!
Meet Your Admissions Counselor
Common Application
Complete UC's fall 2024 application using the Common Application.

Application Process and Timeline 

It's important to know all of the pieces of your UC application and our timeline for admission. 

Test Optional  

We recognize that changes to test availability and testing environments due to the COVID-19 pandemic left many students with inequitable access to standardized tests. UC was proud to offer test-optional admission to students applying for the fall 2022 term and will continue the two-year pilot for applicants for fall 2023 to ensure equitable opportunity for admission. For more information, check out our FAQ web page.
Early Action   

Our Early Action Deadline is a non-binding deadline that allows students to be granted consideration for all UC scholarships, the University Honors Program, and our most competitive academic colleges listed below: 

College of Nursing 
College of Medicine 
College of Design, Architecture, Art, and Planning 
College of Engineering and Applied Sciences 
College-Conservatory of Music 
Lindner College of Business 
There's a lot that goes into the process of choosing a college, even beyond the visit or the application. Here are some other resources that may be important to you as you're deciding where to start your college journey.
Student Experience 
From living on campus, to getting involved in student organizations, or exploring your future career through co-op or research, you will never be bored at UC. See what campus life is like and everything that makes up the Bearcat experience.
Choosing a Major 
Take a look at our Undergraduate Program Finder to explore over 350 academic programs offered at UC. Find your major today.
Financing Your College Degree
Understanding your financial situation is an important step in the process of applying to colleges. The links below will help you understand all the resources you have available to help fund your education.
Unique Admissions Circumstances